LIZARDPAINT - Paint on SEGA Genesis / Megadrive / メガドライブ
A downloadable tool for Windows, macOS, Linux, and Android

Grab your mouse, draw cool things, and come back here to rate and comment!
Feel free to send us your creations on this page, or at https://twitter.com/lizardrive!

Don't forget to send us all your money. Thanks!


Features available so far:

7 tools: pen, filling pot, eraser, eye dropper, spray can, set square and stamps
2 shapes (round or square) and 9 different sizes for brushes: be subtle or be bold!
16 colours available, with mixed variations: take that, Mario Paint!
12 different palettes: swap it fast to hypnotize yourself!
Fast undo feature: Get a second chance to shine!
Interpolated lining: Leave no gap behind!

You can use LIZARDPAINT on SEGA Genesis / Megadrive / メガドライブ, SEGA Nomad, Analogue Mega SG, MiSTer FPGA or any other compatible machine. Simply use ROM file with an Everdrive, a Mega SD, or any other flashcart.
Alternatively, you can simply use an emulator including mouse support such as BlastEm and Kega Fusion. This works very well.

Share your setup in comment section: it may help others!



While this release is offered to you for free, we appreciate every donation.

Our objective is to eventually deliver a reliable, safe and modern way of using a mouse on an actual SEGA Megadrive / Genesis console.
You can pay what you want directly on itch.io, support us on Patreon www.patreon.com/lizardrive, send us a gift at paypal.me/LIZARDRIVE or cryptocurrencies at the following addresses:
BTC 3E5CVgzDwphsytgEV1TWszfggqskcrNyed
ETH (ERC-20) 0x4385e11a47b03f566831718b0f96cee6e7c023ce
DOT 15aCNhUJ7Fs8sXMRbkx1QBxW57DzWSE28Rcohn1brPSS2jTq
LTC Lc9Lc5gFhujoUKZoxzki5oMdnz4QstgJKB
bitcoincash:ppq98gv38mprfzxzcuelapj6yls0ke0tvqs6kp82e8
XMR 871fgySx3L6MUJHuJYZz8TJzb1bbYKGkhBCSMewteb3SBfEVEQU8DS6hBJFxgkbNoHRSXsTo6gmR1ZCRnkJPqR9kTHdGKHq
DOGE DAZazvnFNguwxramTwsLUWNzTGjepPFqcG
Send us a message so we can credit you!


BIG thanks to the people who supported us (A>Z):
SPECIAL thanks to Krikzz (inventor of Everdrive flashcarts for many consoles you can buy at https://everdrive.me/cartridges/) and Goati who took time to do a test for me when I had no Mega Mouse.

LIZARDRIVE's visual identity was made by the very talented Gunpog.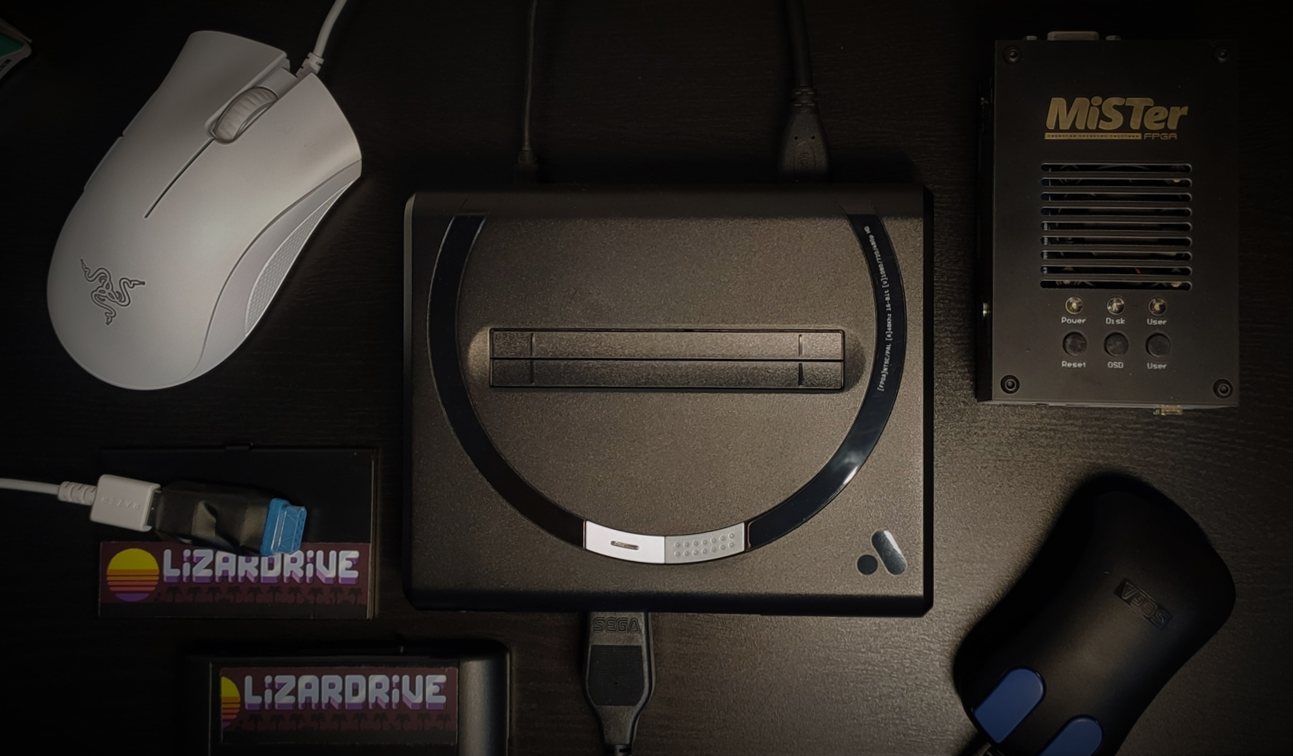 | | |
| --- | --- |
| Status | In development |
| Category | Tool |
| Platforms | Windows, macOS, Linux, Android |
| Publisher | |
| Release date | Dec 24, 2021 |
| Author | LIZARDRIVE |
| Tags | 16-bit, digital-painting, Drawing, Homebrew, Mega Drive, Painting, Pixel Art, Sega Genesis, sega-megadrive, sgdk |
| Average session | A few minutes |
| Inputs | Mouse |
| Accessibility | Textless |
| Links | Blog |
Download
Click download now to get access to the following files:
2022_LIZARDPAINT_V03.bin (to use in an emulator / a flashcart)
256 kB